Version: v3
The effect of running the Watchface.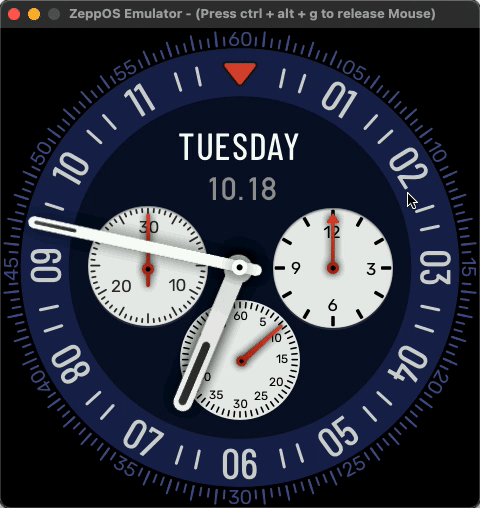 Developers can experience more Watchfaces in the "Watchfaces" in the Zepp App.
Create the first Watchface​
We offer two ways to make Watchfaces.
The first one is to create a Watchface online in your browser via the Watchface Maker (visual interactive interface).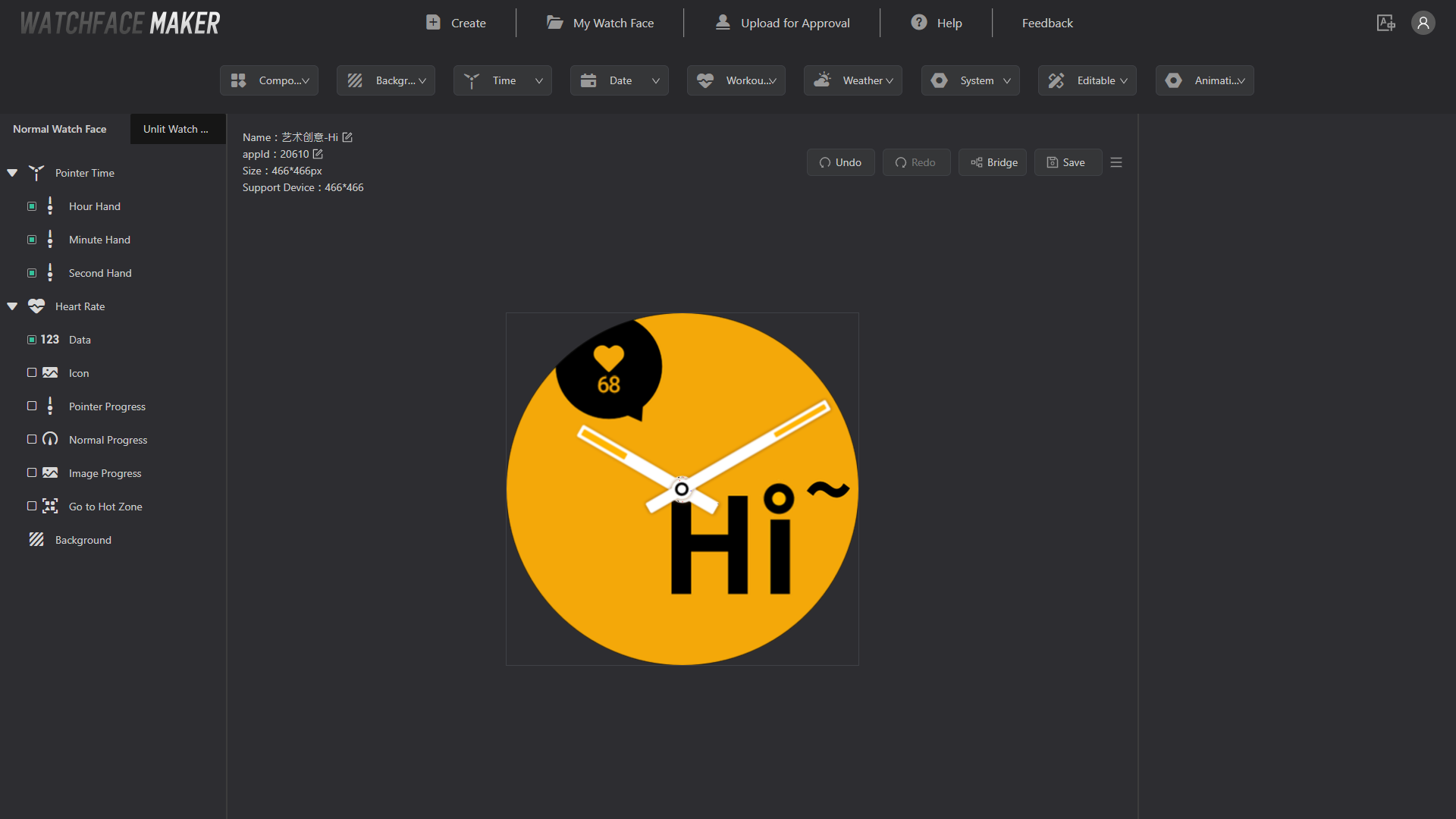 info
The Watchface Maker requires no programming experience and is designed to be very user-friendly in operation and interaction! For more usage refer to Watchface Maker - Instructions.
The second is to create a Watchface project by way of the Zeus CLI, in the same way as developing an Mini Program, see Quick Start.